Domain
Welcome to the Domains Area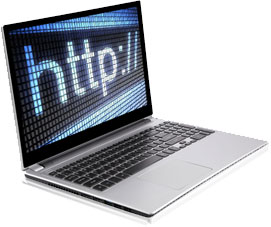 Nominet the .uk domain name registry defines a domain name as "Domain names are addresses you can use on the Internet for both websites and emails. Each domain name is unique. One of the key roles we have in managing the.uk registry is to make sure that all .uk domain names remain unique."
Typically a business may have a number of registered domains names in one or many countries domain name registries associated with its company name, brands or products.
You can register a domain in any country but can be challenged if someone has a greater claim to the domain. Owning a trademark in a country can give you rights to remove others from a domain name.
Our services
One Stop IP provide a complete suite of services that will help you create your Domains and ensure that you protect and manage them into the future.
For every service we offer, we will provide you with a fixed price quotation in advance so that you are clear about what expertise is available and how much it will cost. Our group of associates can support you throughout the process, whilst you retain control over the services you require.
To Request a quote now, please click the target button below, or click the question mark above to Ask a question. If you are unsure, follow this link to get started > and have our intuitive form show you where you need to start.
The tabs on the left hand side cover the broad topics of the lifecycle. Click on each to see the detailed services we provide in each area.
For detailed definitions around UK domain names go to Nominet website http://www.nominet.org.uk/
Free! Request a quote