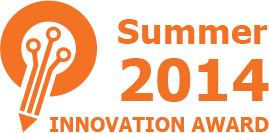 Each season One Stop IP offers an innovation award to an innovative company or person who we consider would benefit most from our services. The successful applicants can win One Stop IP services worth up to £10,000. This season's winners were Dappercap, a cycling helmet manufacturer combining style with safety.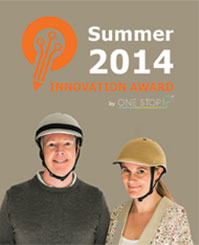 NEW BRITISH BRAND DAPPERCAP LAUNCHES ITS FIRST STYLISH CYCLING HELMET COLLECTION, MADE BY HAND IN CORNWALL
Founded by Catherine Bedford and Graham Parker in 2012, Dappercap was set up in Catherine's London kitchen, when she and Graham realised that no one was making anything that they wanted to wear. Their philosophy is to produce attractive, stylish helmets that appeal to urban leisure cyclists and support the UK - arguably the home to the world's best cyclists.
SERVICES PROVIDED
To protect their brand and helmet design, Dappercap chose One Stop IP to develop an intellectual property strategy. One Stop IP has safeguarded all elements of the brand and its trademarks in their key global markets, paving the way for overseas sale or franchise. "We had a clear vision of what we wanted to do with our product but were unsure what steps we needed to take around Intellectual Property (IP)" says Catherine.
WHAT NEXT?
Dappercap is launching its first collection via a Kickstarter campaign, aiming to raise the funds it needs to go into initial production. Dappercap will then be able to quickly scale up production to launch different sizes and introduce a children's range.